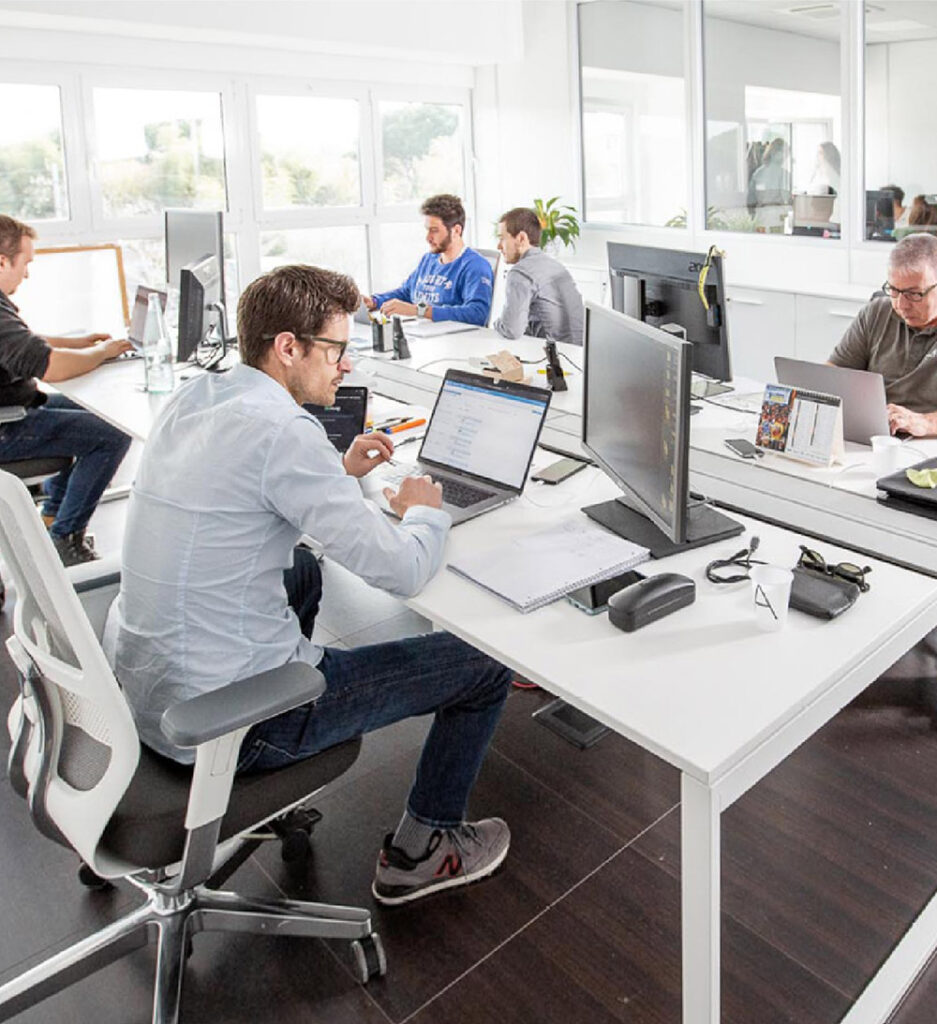 We were born to make people cooperate easily and effectively. We started writing, creating, and developing software, also for telephony applications.
Since the beginning, we have questioned our customers and collaborators tenaciously and curiously and sensed the need for new solutions for Telecommunications and Mobility Management.
Our commitment to innovation and continuous evolution has then traced the route. We have become an open, fertile, and knowledge-based organization. We believe in continuously creating new knowledge to design a new future, together with our customers.
Evolution
Technacy is a network supporting mobile work and telecommunications.
Being a network means interacting with partners, employees, customers, and end-users to look for innovative, tailored solutions based on specific and potential needs.
Collaboration is the only way to stand out from complex and ever-changing contexts. It means being open to others, being ready to listen and learn from their experiences, designing together future scenarios. Collaboration fuels collective intelligence and adaptability to face today and tomorrow challenges.